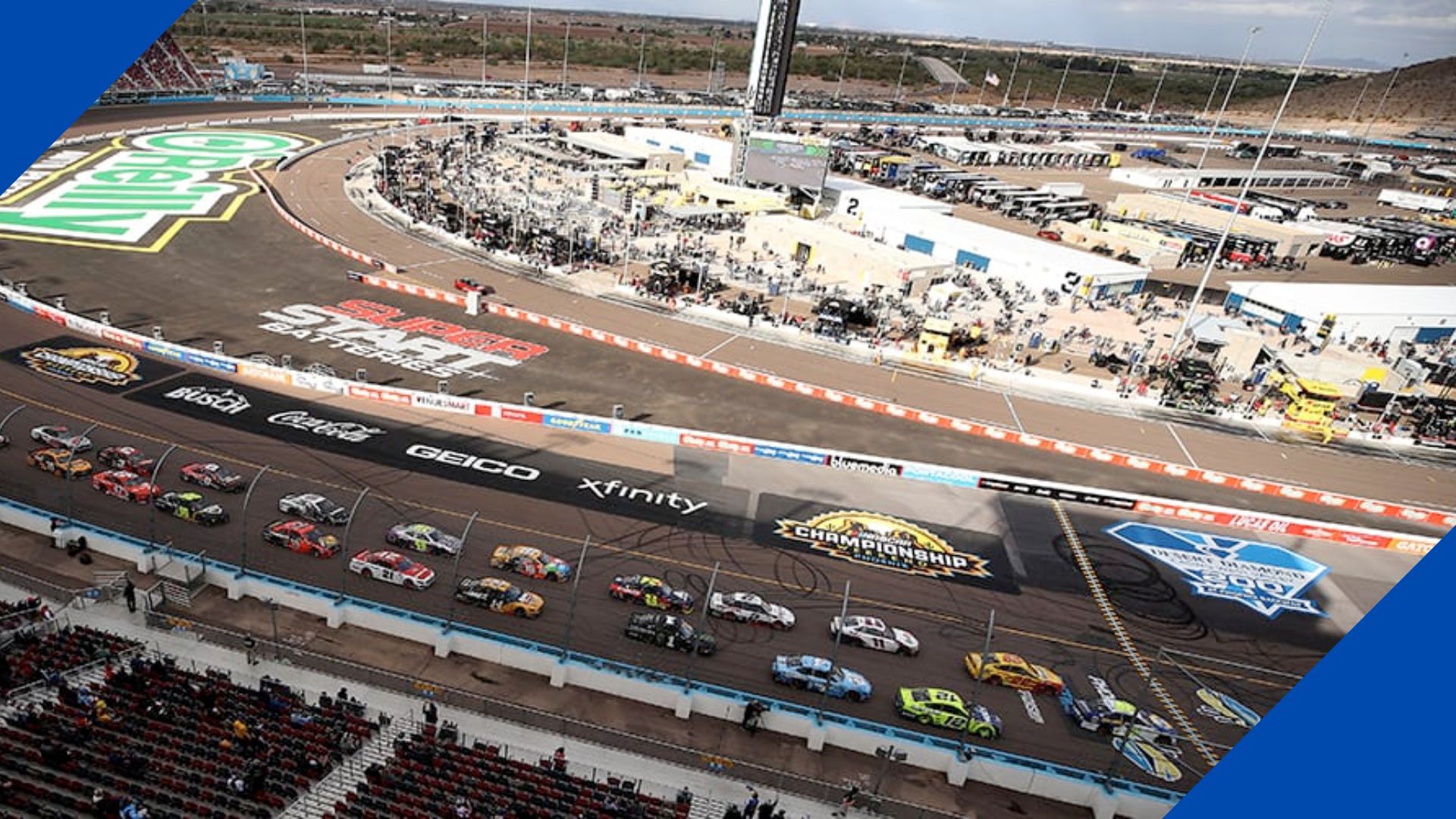 Get Started with NASCAR Race Betting
NASCAR, standing for the National Association for Stock Car Auto Racing, has surged in popularity, making waves in mainstream culture. With its expanding fan base, prominent online sportsbooks are consistently presenting comprehensive odds for upcoming races. Continue reading and learn more about that!
Understanding NASCAR's Roots
NASCAR, or the National Association for Stock Car Auto Racing, began its journey on February 21, 1948, thanks to William France Sr. At its inception, NASCAR had three main categories: Modified, Roadster, and Strictly Stock. However, the Roadster division didn't resonate with Southerners who associated it more with Midwest or Northeast racing, leading to its early phase-out. The very first NASCAR race came to life at the old Charlotte Speedway, with Jim Roper securing victory on June 19th, 1949.
After the passing of William Sr. in 1992, the leadership torch was handed to Jim France and his brother, Bill Jr. Today, Jim serves as NASCAR's CEO and Chairman. Another pivotal figure in NASCAR's current hierarchy is Lesa France Kennedy, Bill's daughter and Jim's niece. As the Executive Vice Chair of NASCAR, she's significantly influenced the auto racing world and broader sports industry. Some accolades attached to her name include being dubbed "The Most Powerful Woman in Sports" by Forbes in 2009 and finding a spot on Sports Business Journal's "Most Influential Property Pacesetters" list in 2022.
How to Place Bets on NASCAR Races
While many online betting sites offer a range of NASCAR betting choices, there are three primary betting types that capture the attention of most auto racing enthusiasts. First, launch your sports betting app. Navigate through the list of sports until you stumble upon categories labeled either "Auto Racing" or "NASCAR." Within this section, you'll discover the variety of bets at your disposal. These commonly include:
Top Finisher Bets
For every NASCAR race, you'll see a roster of drivers and the associated odds of each winning the event. Seasoned drivers usually have shorter odds. On the other hand, newcomers or those racing on unfamiliar tracks may carry longer odds. Regardless of whether you back a favorite or an underdog, witnessing a NASCAR race is bound to get your adrenaline flowing;
Head-to-Head Bets
Online betting sites excel at creating engaging betting experiences. One such way is by setting up head-to-head matchups, pitting drivers against each other. Based on this matchup, odds are assigned. The driver finishing ahead of their rival is the winner of this particular wager;
Proposition (Prop) Bets
Prop bets often focus on specific race events rather than just the outcomes linked to drivers. For instance, you might find bets predicting the total number of times the lead changes or the frequency of caution flags during a race. Bettors have the option to wager either above or below the proposed figure;
Race Winner Bets
Here, the bet revolves around predicting the ultimate victor of the race. If a bettor correctly forecasts the first-place finisher, their bet pays out based on the odds they locked in at the time of placing their wager.
What is Futures Betting in NASCAR?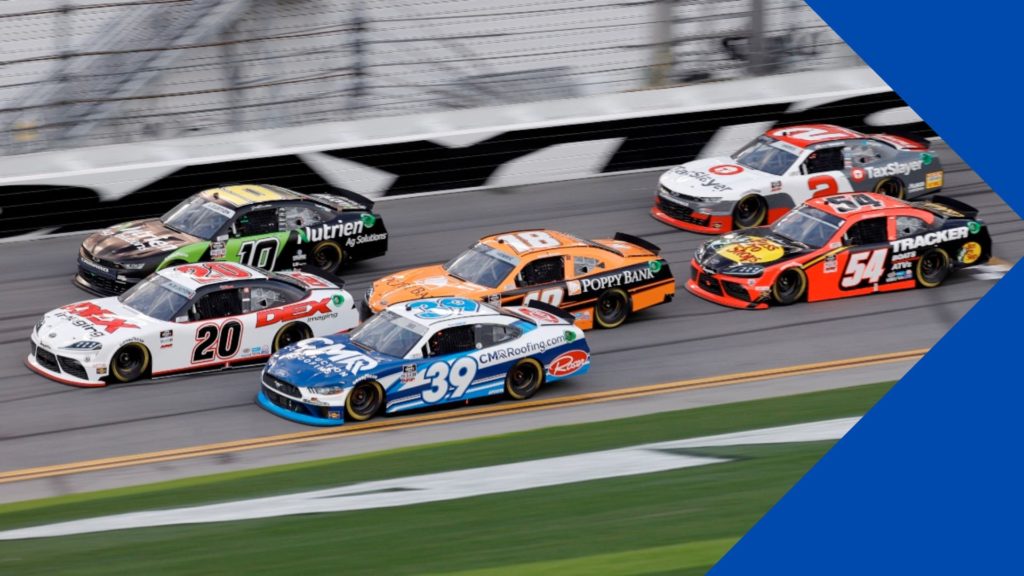 Futures betting in NASCAR is akin to that in other major sports. Just as fans predict which team might win the World Series or the Super Bowl, NASCAR enthusiasts bet on which driver they believe will lift the NASCAR Cup.
The NASCAR racing calendar stretches over a substantial 10 months. This period encapsulates the regular season, and intense playoff races, and culminates with the decisive championship race. Given the duration and unpredictability, forecasting the ultimate champion well in advance can be a test of one's foresight. Yet, the potential rewards are compelling, making this challenge appealing to many.
How Do The Odds Work?
Top-tier online sportsbooks showcase a roster of drivers, each paired with their respective odds to conquer the NASCAR Cup. Let's delve into a couple of examples:
Favorites: A racer like Chase Elliott might be listed with odds of +1200. This implies that if you wager $100 on Elliott and he clinches the title, you'd pocket a profit of $1200;
Underdogs: On the other end of the spectrum, an outsider such as Ricky Stenhouse Jr. could be pegged at +20,000. This means a successful $100 bet on Stenhouse would see a return of a staggering $20,000.
While sportsbooks will provide odds for every contender, the exhilarating part is assessing the field and deciding which driver you believe has the mettle to emerge as the champion. Whether you play it safe with a favorite or take a leap with a longshot, the thrill lies in watching the season unfold, hoping your foresight proves accurate.
Introduction to NASCAR Prop Bets
NASCAR offers a plethora of prop (proposition) bets that cater to a wide range of preferences. These bets provide added variety, allowing fans to engage with various aspects of the race beyond just the outright winner.
Stage Winner Bets
In a typical NASCAR race, there are three distinct stages. However, the Coca-Cola 600 stands out with its unique format that features four stages due to its extended length. A favorite prop bet for many is predicting the stage winner, which rewards those who can correctly identify the driver leading at the conclusion of a specific stage;
Pole Finish Bets
Before the main race, drivers compete to secure the coveted pole position. Betting enthusiasts can place wagers on who they believe will clinch this prime starting spot;
Caution Flags Bets
NASCAR races can be unpredictable, and caution flags are part and parcel of the event. Oddsmakers set a predicted total, and bettors can venture a guess on whether the actual number will exceed or fall short of this figure;
Podium Finish Bets
While securing the top spot is every driver's dream, finishing in the top three is also a notable achievement. A podium bet pays if your chosen driver finishes either first, second, or third. While the probability of hitting this bet is higher than an outright win, the odds are comparatively lower to reflect this;
Fastest Lap
A thrilling prop bet revolves around predicting the driver who'll clock the fastest lap. But if you'd prefer to shift focus from individual drivers, you can opt for manufacturer-centric bets. These wagers allow you to back a particular car manufacturer to either secure the top spot, boast the fastest lap, or claim a position on the podium.